Welcome to the Niagara Canine Conditioning Centre
"The Centre" is the first and only full-service animal rehabilitation facility in the Niagara Region where pets can receive physiotherapy, massage therapy, fitness programs, and nutritional counselling for weight loss. Dogs and cats alike benefit from the expertise and collaboration of certified therapists from both sides of the field and a facility that enables them to exercise year-round.
Request Appointment
Learn More
Pet Rehabilitation in St. Catharines, ON
We are committed to helping you enjoy your pets for as long as possible by keeping them fit and active. When sick or injured, we will work with you to get your pet back to doing the things you love to do together as quickly as possible. Consider us a part of your pet's "Quality of Life Care Team".
Request Appointment
What is Pet Rehabilitation?
Pet Rehabilitation or Physiotherapy, as we know it in human medicine, has been around since the early 1900s. It has only recently become part of animal care and is, perhaps, one of the fastest-growing disciplines in veterinary medicine. When your pet has an injury, surgery, or a neurological condition that affects its ability to function, pet rehabilitation is essential for recovery and return to normal activities. Pet Rehabilitation practices can also be applied to the fitness and conditioning of athletic/working/show dogs to improve stance, stamina, and performance.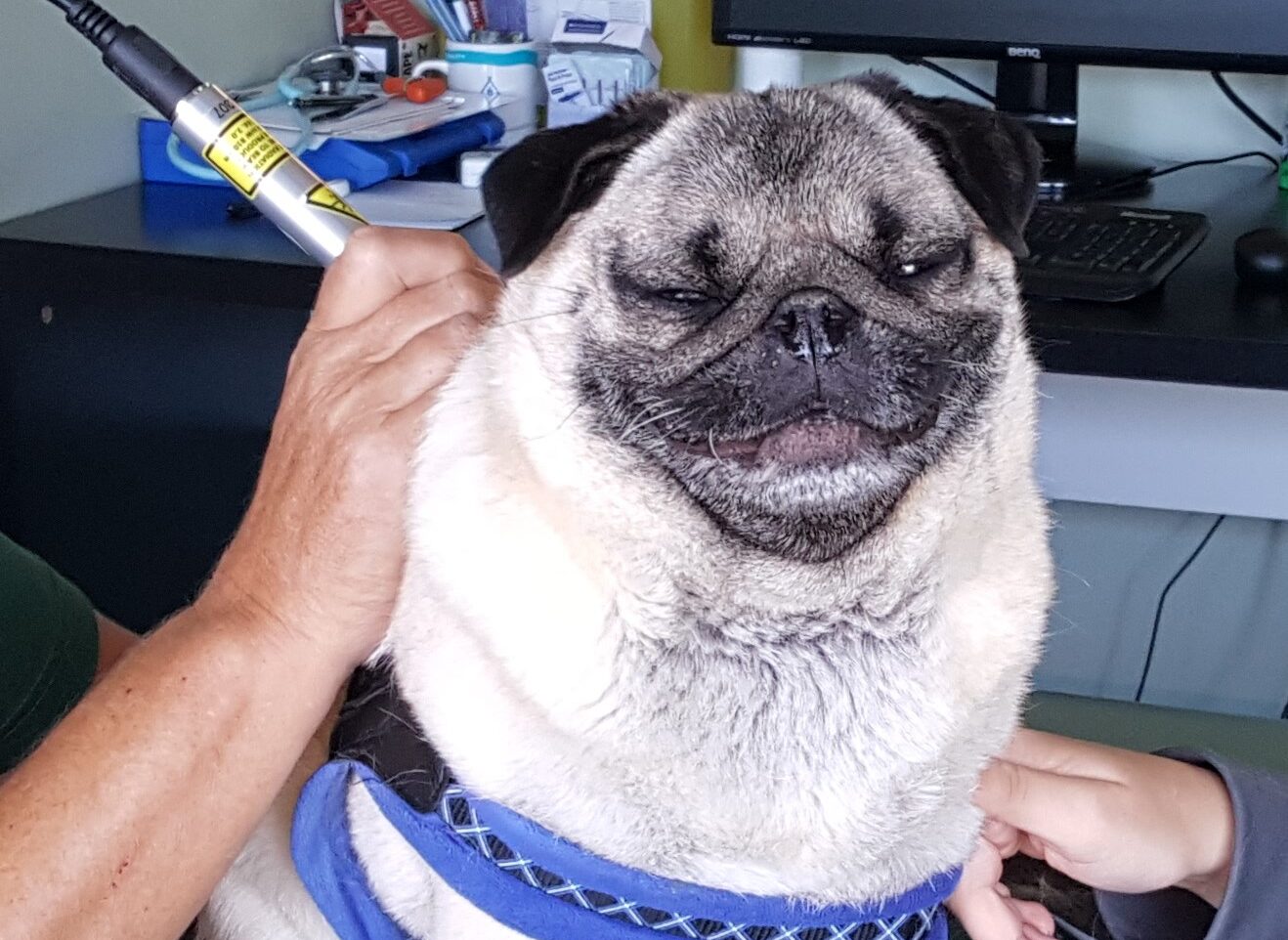 Keeping pets happy and active is our mission. We will work with you to achieve the goals you have for your pet so that you can enjoy as long a life as possible TOGETHER! They say, "You get out of rehab what you put into it." So, whether you want to do a little or a lot, we will create a plan that works for you to get the best results possible.
We encourage you to contact us for more information however, for our Initial Rehab Assessments, we do require a referral and/or the medical records from your veterinarian.